Tips para aprender español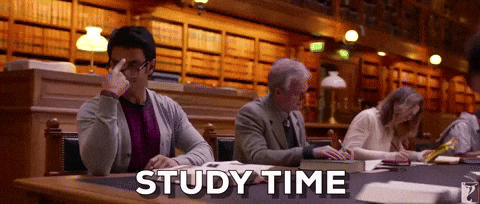 Leer todo lo que encuentres en español El español se encuentra a tu alrededor: en libros, periódicos, sitios de Internet, redes sociales, etc. Leer textos en distintos contextos te permite aumentar tu vocabulario y mejorar rápidamente. Conocerás nuevas palabras y expresiones. ¡Hay tantas palabras por aprender!

Anota las palabras que aprendas Aprender palabras nuevas parece sencillo, pero recordar un vocabulario nuevo puede ser difícil si no lo practicas constantemente. Lleva contigo un cuaderno o anota las nuevas palabras que aprendas en tu dispositivo móvil. Escribe la nueva palabra o frase en una oración para que no olvides el contexto. Así, no tendrás que preguntarte lo que esa palabra significa o la razón por la cual la anotaste.

Habla con personas Hoy en día hay muchas formas para comunicarte sin tener que pronunciar una palabra, desde mensajes de texto hasta publicaciones en las redes sociales. No obstante, la mejor manera de aprender un idioma es practicarlo. Busca a nativo hablantes para poner en práctica lo que sabes. Nuestro club de conversación es una excelente manera para practicar tu español.

Suscríbete a podcasts, canales de YouTube y noticias en español Aprende mientras escuchas lo que te gusta. Elige algún podcast o video sobre los temas que te interesan y escúchalos en tu tiempo libre, mientras manejas o viajas al trabajo. Podrás aumentar tu vocabulario y tendrás temas para platicar cuando hables con alguien en español. Al inicio es posible que te cueste trabajo distinguir las palabras y los acentos, pero con el tiempo te los sonidos y el nuevo vocabulario te serán más familiares. La UNAM ofrece una gran variedad de podcasts a través de Descarga Cultura.UNAM.

Adéntrate en la cultura Un lenguaje es más que un idioma, es una cultura, una forma de ver el mundo. Ve más allá de las palabras y descubre cómo se comunica la gente al rodearte de la cultura. Viajar es una excelente manera de vivir un lenguaje en inmersión. Es por ello que la UNAM Los Ángeles ofrece actividades culturales para acercarte a México y que vivas su cultura mientras aprendes español.

Aprende con amigos Aprender es más divertido cuando puedes compartir la experiencia con tus amigos. Si tienes conocidos que hablan español, comparte con ellos. Sigue sus publicaciones en español en las redes sociales, blogs, noticias, etc.

Haz muchas preguntas Sé curioso. No temas hacer preguntas y buscar respuestas. Tus profesores y compañeros estarán felices de ayudarte. Si estás aprendiendo por tu cuenta, acércate a un blog, foro u otro sitio de interacción por Internet.

Aprovecha a los artistas que te gustan Elige a un actor, cantante o cualquier otro artista de habla española que te guste. Escucha y lee sus entrevistas. Presta atención a las palabras nuevas y frases propias del idioma. Seguramente habrá muchos términos que enriquecerán tu perspectiva del lenguaje y su cultura.

Recuerda tus prioridades No te olvides por qué comenzaste. ¿Cuál es tu motivación? ¿Un intercambio académico, una conferencia, una oportunidad de empleo? Enfócate en tu meta y en aprender el vocabulario que satisfacerá tus necesidades.

Sé paciente y optimista No te des por vencido. Aprender una lengua requiere dedicación y constancia. Toma tiempo y esfuerzo. Sustituye frases como "nunca podré hacer esto" por otras como "no es sencillo, pero vale la pena".
¡Aprende español con nosotros!
Universidad Nacional Autónoma de México, Los Ángeles
634 S. Spring Street, Suite 100, Los Ángeles, CA 90014
(213) 627-3930 y (213) 623-8019
unamla@unamla.org
Tips for learning Spanish
Read everything you find in Spanish Spanish is around you: in books, newspapers, Internet sites, social networks, etc. Reading texts in different contexts allows you to increase your vocabulary and improve quickly. You will learn new words and expressions. There are so many words to learn!

Write down the words you lear Learning new words seems simple, but remembering a new vocabulary can be difficult if you do not practice it constantly. Take a notebook with you or write down the new words you learn on your mobile device. Write the new word or phrase in a sentence so you do not forget the context. You will not have to ask what that word means or why you wrote it down.

Talk to people Today there are many ways to communicate without having to say a word, from text messages to publications on social media. However, the best way to learn a language is to practice it. Look for native speakers to put into practice what you know. Our conversation club is a great way to practice your Spanish.

Subscribe to podcasts, YouTube channels and news in Spanish Learn while you listen to what you like. Choose a podcast or video about the topics that interest you and listen to them in your free time, while driving or traveling to work. You will be able to increase your vocabulary and you will have topics to talk about when you speak with someone in Spanish. At the beginning you may find it hard to distinguish words and accents, but over time the sounds and the new vocabulary will be more familiar. UNAM offers a great variety of podcasts through Descarga Cultura.UNAM.

Dive into the culture A language is more than a language, it is a culture, a way of seeing the world. Go beyond words and discover how people communicate by surrounding you with culture. Traveling is a great way to live a language in immersion. That is why UNAM Los Angeles offers cultural activities to get closer to Mexico and live your culture while learning Spanish.

Learn with friends Learning is more fun when you can share the experience with your friends. If you have acquaintances who speak Spanish, share with them. Follow their publications in Spanish on social media, blogs, news, etc.

Ask lots of questions Be curious. Do not be afraid to ask questions and seek answers. Your teachers and classmates will be happy to help you. If you are learning on your own, approach a blog, forum or other online interaction site.

Take advantage of the artists you like Choose an actor, singer or any other Spanish-speaking artist that you like. Listen and read their interviews. Pay attention to new words and phrases of the language. Surely there will be many terms that will enrich your perspective of language and culture.

Remember your priorities Do not forget why you started. What is your motivation? An academic exchange, a conference, an employment opportunity? Focus on your goal and learn the vocabulary that will meet your needs.

Be patient and optimistic Do not give up. Learning a language requires dedication and perseverance. It takes time and effort. It replaces phrases like "I will never be able to do this" for others like "it's not simple, but it's worth it".
Learn Spanish with us!
National Autonomous University of Mexico, Los Angeles
634 S. Spring Street, Suite 100, Los Angeles, CA 90014
(213) 627-3930 / (213) 623-8019
unamla@unamla.org